ABOUT OUR STUDIO
---
Bikram Yoga Memphis opened it's doors in the heart of East Memphis at 5101 Sanderlin Avenue, suite 125 on February 23, 2005, as the first and only Bikram studio in the Memphis area. The school is 3,000 square feet with the yoga classroom itself being 1,400 square feet. With a central location just off Poplar Avenue behind Whole Foods, the East Memphis studio provides ample parking for convenience and accessibility.

Our recently opened second studio is located in the heart of midtown amidst the excitement of the growing Overton Square at 2105 Madison Avenue, suite 205. The beautiful new studio is equipped with a killer 1,500 square foot yoga classroom, beautiful locker rooms and a treatment/consultation room for Ayurveda consultations and treatments.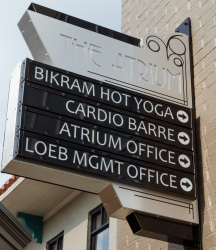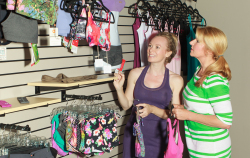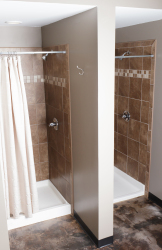 Both studios feature cutting-edge industrial heating and ventilation, specialty anti-bacterial flotex flooring and state-of-the-art sound equipment.


All of our teachers are Bikram Certified, learning directly from Bikram Choudhury, the founder of Bikram Yoga, his wife Rajashree, and their elite staff at the required 9 week training and certification program. Our staff is very knowledgeable and extremely passionate about their own individual practice in addition to teaching Bikram Yoga. Each staff member has the utmost ability to answer your questions and guide you safely and accurately in your Bikram Yoga practice. To learn more about why it is important to learn from a certified instructor, click here.
To learn more about how to prepare for your first class, please visit our New Student Getting Started page. If you have any questions please feel free to email us at info@bikramyogamemphis.com.